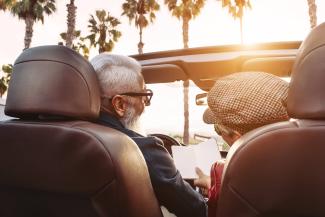 How Much Do I Need to Save for Retirement
Use this link to read the full article from Zing by Quicken Loans featuring comments by Michael Alexenko, CFA
 https://www.quickenloans.com/blog/saving-retirement-multiply-25-4-percent-rules-mean
Michael Alexenko, president of Royal Asset Managers, based in St. Charles, Illinois, says the true key to calculating how much you'll need for retirement is to look carefully at your current spending habits and then determine how this spending might change after you leave the work world.
Alexenko recommends that you track your expenses before you hit retirement so that you can create an accurate household budget. He says tracking your expenses carefully for six months should provide you with a good average monthly spending rate.
Once you outline this budget, you can estimate how your spending will change in retirement. Alexenko says that transportation costs might fall in retirement because you will no longer commute to work each day. But your spending on meals and entertainment might increase because of the additional free time you'll have.
"If you don't need to leave much of a residual estate behind, then your spending rate can be higher," Alexenko says. "But if you have good health, you have to plan for a longer retirement, which means a bigger nest egg or controlled spending."